It is important for both men and women to be alert when it comes to their health. However, we will all admit that the health challenges that women face are on a different scale when compared to their male counterparts.
Women are expected to be more vigilant when it comes to the effort of leading a more fulfilling and healthy life. However, the health and nutritional needs of women vary depending on the stage of growth that they are in.
We will divide the various stages of growth into teenagers, women in their 20's, women in their 30's (they are most likely married and pregnant or breastfeeding), women in their 40's, and women beyond their 60's.
Let us analyze each of these stages separately and discuss some effective tips that can help these women make more informed health choices and stay disease free.
[su_list icon="icon: arrow-circle-right" icon_color="#0cc33e"]
[/su_list]
Tips for Teenage Girls
You might find yourself between a rock and a hard place trying to get a teenage girl to eat the right food. At this stage, girls are more into dating and looking good.
It is also at this stage that they are buried deep in their books or playing sports at school. With all these things to do, these girls tend to forget the most important thing: taking care of themselves.
This fact is sad because a growing girl requires more than just water and food to stay healthy. A complete diet is essential to provide all the nutrition needed for them to grow strong and healthy.
Here are some tips that will help in boosting your health as a teenager.
1. Plan all your Meals
Make a diet chart or follow a food guide to plan all your meals. The idea is to have a diet that is complete with all the nutrients that are essential for healthy growth. A complete diet has fats, proteins and carbohydrates. Avoid zero-carb diets as these can greatly affect your health.
2. Ensure that you have all the Meals as Planned
It does not stop at planning your meals; you need the discipline to ensure that you follow all your meals as planned. Most importantly, you should always remember that breakfast is the most important meal of the day and I should never be missed. Include proteins and fresh fruits in your breakfast to give you all the needed energy and help you stay full for longer.
3. Healthy Fats are Good Fats
Teenage girls tend to be very wary of their weight and thus they avoid fats. However, you should know that there are some good fats. In fact, healthy fats are great at promoting healthy hair and skin. As far as fats are concerned, you just need to avoid trans-fats as these could result in unhealthy weight gain.
4. Fruits are Great 'In-Between' Snacks
If you feel hungry between classes, it is advisable that you reach out for a fruit. Fruits are healthy snack options that work as a great alternative to candy bars and other snacks that will only add to your calorie intake.
5. Have a Specified Snack Time
The best time to have your snacks is in between main meals (between breakfast and lunch and between lunch and supper). It is advisable that you avoid late night snacking, especially if you are looking to lose excess weight.
6. Keep Your Dinner Light
Dinner must not be skipped. However, it should have fewer calories compared to other meals of the day. Simple, yet healthy, dinner options for a teenage girl could be chicken or vegetable soups, salads, or multi-grain pasta.
7. Make your Meals Interesting
Teenagers hate having to take the same meal over and over again. It tends to become boring. However, you can add a twist to your means by using the ingredients differently. By so doing, you will have some interesting meals that will encourage you to eat more.
8. Accompany your Meals with Low-Sugar, Low-Fat Desserts
It goes without saying that too much sugar is not healthy. However, a sweet tooth teenager could switch to some low-fat and low-sugar alternatives. Such include fruit salads, low-sugar sweet treats, and low-fat yoghurt. Avoid eliminating sugar altogether as this could create cravings and over-indulgence in sugary foods.
9. Drink Plenty of Water
It is very important that you keep your body hydrated by drinking enough water. If you do not drink enough water, then you might end up getting hungry more often. A well-hydrated body is a key to a healthy, glowing skin and great metabolism.
10. Keep Junk Food at Bay
Junk food is any food that does not provide any nutritional value, and you should avoid it at all costs. Junk food eventually accumulates as empty calories resulting in excessive weight gain. As a teenage girl, it is very important that you understand healthy and unhealthy food and the reasons why you should avoid junk.
11. Stay Active
Physical activity is very essential as a part of your daily activities. You can play sports, do chores, take physical education classes at school, go for a walk, or take the bike. Through regular exercise, it will be easy for you to have stronger bones and muscles, stay flexible, and manage your weight.
Tips for Women in Their 20's
Most women in their 20's are usually just starting their lives and there are living on their own for the first time. For this reason, a woman in her 20's makes almost all health decisions on her own. In your 20's, your lifestyle tends to be busy, and this could have a major effect on your health choices.
Most young women today tend to be unhealthy and heavier because of poor nutrition and a decline in physical activity. It is very important for young women to establish healthy habits in their 20's as this is a major building block for a healthy life.
Below is an outline of some handy health tips that women in their 20's could use:
1. Combine Healthy Eating with an Active Lifestyle
Focus on combining your fitness and nutrition with strength training at least twice a week. It is also advisable for you to have at least 150 minutes of aerobic training every week.
2. Be Intentional about Eating Healthy
While most women in their 20's have most of their meals on the go, the meals do not have to be unhealthy. Whether you are sitting to eat or having a quick meal, always go for a meal option that contains greens. Not only are leafy greens are filling, but they are also packed with vitamins and minerals that make them very nutritious.
3. Be Moderate when it Comes to Alcoholic Beverages
Whenever you choose to take light or regular alcoholic drinks, always remember that they are packed with calories. Be moderate in your consumption.
4. Don't Forget your Sunscreen
Be very intentional about keeping your skin protected from the sun. Always lather yourself in sunscreen and carry a hat with you. By so doing, you will prevent skin cancer and maintain a youthful skin.
5. Make Fat your Friend
Fat is an essential nutrient that is essential for brain development and also promotes some major body functions. Eat some more fat.
6. Be Keen to any Message that your Body Sends
Are your joints hurting every time you walk for a while? Does your stomach hurt when you take certain foods? Your body could be telling you something. Always pay attention and never ignore the signs that there could be something wrong.
7. Stay True to Yourself
As it goes for almost everything that you do, the policy of being true to yourself also applies when it comes to your diet. You do not have to eat fries or drink alcohol just because that is what your friends are doing. Do what feels right for you!
8. Be in Love with Yourself
How you feel on the inside eventually shows on the outside. It is not just a matter of eating well and leading a healthy lifestyle; if you are not contented on the inside, it will show. Every woman in their 20's should learn how to master the art of loving themselves.
9. Be Disciplined about Key Screening Tests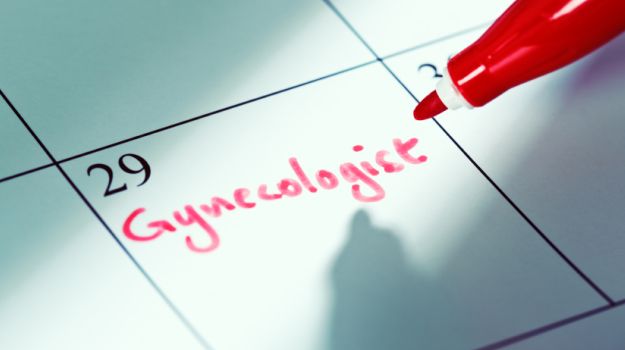 From the moment you hit 21 years of age, you should take a Pap test for cervical cancer every three years. Also, you should take gonorrhoea and chlamydia tests annually if you are sexually active.
Other tests to take include HIV, blood pressure, diabetes, and breast cancer.
Tips for Women During Pregnancy
In their 30's, most women tend to have settled career-wise and even relationship wise. Most women at this stage are married and have children. The nutrition tips for people at this stage targets pregnant and breastfeeding women.
These tips include:
1. Gain Healthy Weight during Pregnancy
Gaining the proper weigh during pregnancy is essential because it promotes the proper and healthy growth of the baby. However, too much weight might raise the risk of high blood pressure and diabetes. Excessive weight might also give you a hard time during childbirth.
Gaining healthy weight will promote an easier pregnancy and seamless delivery. It will also lower the chances of your child having weight-related problems like obesity later in life.
2. Healthy Eating is Very Essential
Eating the right amounts of calories and healthy food will help your baby to gain weight in proper amounts. The amount of food to eat during pregnancy is dependent on your age, your weight, and the speed at which you gain weight. You will most likely need extra calories during the second trimester.
3. Remember that you have Special Nutrition Needs when Pregnant
During pregnancy, you need to have a higher intake of vitamins and minerals like calcium, folate, and iron. Getting the right amounts of these nutrients is very essential as it helps keep any birth defects at bay. It is advisable for pregnant women to eat a healthy diet and take a prenatal vitamin daily.
4. Never Skip Breakfast
If you experience morning sickness, then you can try eating whole-grain crackers or dry whole-wheat toast after waking up. You can take the rest of your breakfast later in the morning.
5. Eat Foods Rich in Fibre
Eating high-fibre foods and having lots of physical activity is a great way of combating constipation. Try eating whole-grain cereals, beans, vegetables, and fruits.
6. Combating Heartburn
Most pregnant women suffer from heartburn, and taking small meals frequently can help avoid this. Eat slowly and avoid fatty and spicy foods. Avoid lying down immediately after eating. Also, take your drinks between meals and not with meals.
7. Foods to Avoid When Pregnant
There are various foods and drinks that could have a negative impact on your baby. These include alcohol, fish containing high levels of mercury such as shark and tilefish, and anything that is not food such as clay.
8. Combating weird Cravings
Some pregnant women tend to crave things that are not food such as clay and laundry starch. Such cravings are an indication of insufficient nutrients in the body. Talk to your doctor in case of such cravings and they will help you obtain the proper nutrients.
9. Physical Activity
It is very advisable for pregnant women to stay physically active throughout their pregnancy. Physical activity helps both the mother and the baby to gain the proper amounts of weight and also reduces bloating and backaches. Your healthcare provider can be very helpful when it comes to planning your workouts during pregnancy.
10. Staying Safe When Working Out During Pregnancy
Choose moderate workouts that will not injure you and drinks lots of fluids throughout the activities. Also, wear comfortable clothing that will keep your bump and breasts protected. Avoid using saunas, steam rooms, and hot tubs during pregnancy.
11. After Giving Birth
Ensure that you maintain a healthy diet and physical activity after the baby is born. Be sure to check with your doctor before getting back to any physical activities as this could affect your milk supply.
12. Getting over Post-Partum Stress
To avoid the stress that comes after giving birth, always try to sleep whenever the baby does. You can also leave the child under the care of someone you trust and go out to get some sun. Be sure to track your weight gain as directed by your caregiver to ensure that you are on track.
13. Drink Lots of Water
It is advisable for a nursing mother to drink at least eight glasses of water to facilitate a regular
milk supply.
Tips for Women in Their 40's
As you turn to the big 40, the signs of ageing might still be subtle, and besides the grey hair, not much could be showing. However, a lot is happening in your body, and they could greatly affect you in the next decade.
Here is our guide to what every woman in her big 40 should do to remain healthy and happy.
1. Eat Breakfast
Eating breakfast seems to be the number one rule for women of all ages. Fuelling your body at the start of the day is essential in keeping you charged and energetic all day long, whether you have another main meal or not.
2. Exercise and Stay Active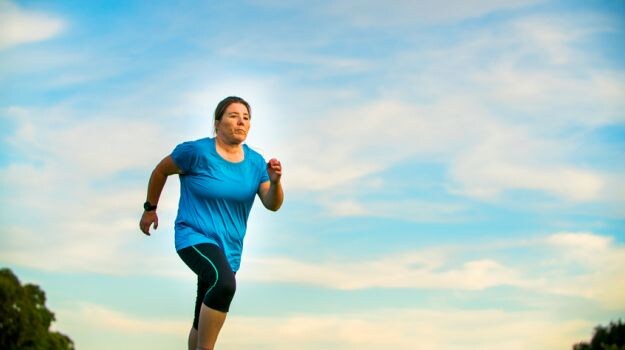 Just taking thirty minutes every day working out is a great way of jumpstarting your metabolism. The good thing is that you can do simple exercises like squats and crunches from the comfort of your home. Exercising will help you crucially avoid injury, strengthen your bones, and maintain balance as you get older.
3. Take Vitamin D and Calcium
Boost the strength of your bones with calcium and vitamin D. These nutrients are naturally available in foods like salmon and milk. However, supplements can also come in handy.
4. Manage your Stress Levels
Looking after a family and holding down a job are major sources of stress in your 40's. Stress could result in unhealthy reactions from the body, and this could result in faster cell death, increased blood pressure, and lower libido. As a result, you might end up ageing faster. Keep stress at bay!
5. Eat Lots of Proteins
Proteins are a great way of fuelling your brain and mood, and this could greatly help with symptoms of poor memory and depression. Quinoa, eggs, and fish are great protein sources. However, do not neglect carbs in your pursuit for proteins because carbs also boost the mood and promote serotonin production.
6. Try Something New With Your Partner
Whether it is on the dance floor or in the bedroom, make a move! This flush in the relationship stimulates dopamine production and this is a great booster of libido. Save a relationship that is lacklustre by trying something adventurous.
7. Go Out With Your Friends
Keeping up and relaxing with your friends is a great way of boosting your self-esteem and reducing stress. A good social life adds up to a decline in the risk of stroke, diabetes, and heart disease.
8. Be Strict About Your Vital Health Checks
In this decade, health checks are very essential and they greatly count. Go for essential checks such as blood pressure, eye test, thyroid, cervical, and mammogram smear.
9. Take your Vitamins
Taking your vitamins once you get to your 40's is what makes a difference between having glossy hair and healthy-looking skin. Be disciplined when it comes to taking your fish oil tablets and multi-vitamins.
10. Adjust your Wardrobe
Most women in their 40's face the temptation of dressing like they are in their 20's. However, wearing these clothes do not always mean that you look good in them. You should go for clothes that cover up all your imperfections while at the same time bringing out your best aspects.
11. Hairstyle
Go for a hairstyle that suits you. Do not darken your hair in an effort to hide the grey hairs. Doing this will only weaken your hair. Embrace and appreciate your looks as you age.
12. Sleep Well
Sleep! Sleep! Sleep! You are now in your 40's. Gone are the days when you could stay up until 1 a.m., and still wake up at 5 a.m., looking fresh and bright.
13. Protect your eyes
14. Protect your eyes and skin from the harmful U.V. rays by wearing a hat and sunscreen whenever you go out.
15. Explore your family history to understand whether your genetics place you at a high risk of heart disease or cancer.
16. Make fibre your friend to boost your metabolism and also keep constipation at bay.
Tips for Women in Their 60's and Beyond
Women over their 60's have special nutritional needs. They need to watch their weight and blood pressure, keep their hearts healthy, and nourish their ageing bones.
Are you wishing to be able to play with your grandchildren, travel, volunteer, learn, and lead an active, full life after your 60's? Here are some health tips that might come in handy:
1. Get Lots of Zinc
For women who do not have issues with dairy products, a glass of milk and hard-boiled eggs are great for promoting strong, healthy nails. White spots on nails are indications of zinc deficiency.
2. Mix your Nutrient Sources
If you are experiencing a hard time getting a sufficient amount of calories, here is a snack idea for you. Not only does it satisfy your sugar cravings, but it also has an excellent nutritional value. Mix your whole grain cereal with dried cranberries, chocolate chips, and sunflower seeds
3. Take Nut Butter Snacks
Applying some natural nut butter to your snacks is a great way of curbing sweet and salty cravings
4. Take More Fish Oil
Omega 3 fatty acids contained in fish oil are great for brain functioning and development, especially for women beyond their 60's. These healthy fats also lower the risk of dementia and stroke, enhance memory, and also reduce mental decline.
5. Take Lots of pistachios to raise the levels of your HDL cholesterol, which is good or you.
6. Take organic ketchup, which contains lycopene, a cancer-fighting phytochemical.
7. Take more vitamin E, which is great at lessening your cognitive decline with age. Dark chocolate and nuts are great sources of Vitamin E.
8. As much as possible, eat natural food free from artificial flavours and preservatives.
9. Avoid throwing away the nutritious parts of your meals such as the peels of fruits and vegetables.
10. Eat lots of dark chocolate, which is a great antioxidant that promotes concentration and focus.
11. Adding cinnamon to your tea and coffee also helps reduce stress, blood pressure, and blood sugar.
12. Blueberries also have a great positive impact on the brain as they reduce the effect of certain age-related brain diseases like Alzheimer's and dementia.
Final Thought
While all women should pay special attention to their lifestyle and nutrition intake, all these requirements vary from one stage of life to another. The bottom line is that every woman should be keen on the kind of food that they consume to ensure that it is nutritious. It is also very crucial for every person, regardless of their age bracket to embrace an active lifestyle for them to remain healthy and free from various diseases.